Hi everyone. This is SHIOZAWA from ATL. (Please note that I am not going to post any technology story today.)
On Tuesday the 17th of March, the press release for the smart accessory plan by female college students was held finally. We invited people in the press and female bloggers. The event was a great success with about 50 participants in total.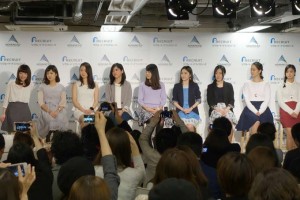 The female college students announced the products. It goes on said that about 20 female bloggers made the atmosphere of the place brilliant enough.
Each female college student made her presentation about her planned accessories. Then, the people of the press got to try out the products by their own hands and interviewed the students who designed the products.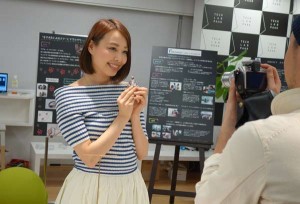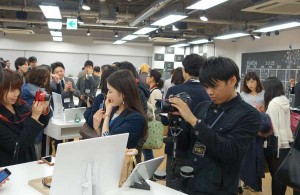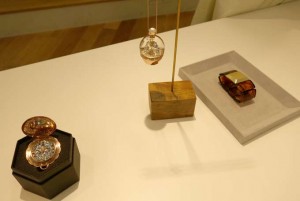 You know the quality of the products because they were already introduced on this blog before. The products were well made to details, and their design quality was good enough to be showroom ready. We received a lot of questions from the press and bloggers who were eager to buy the products, asking "When will the products be available?" and "What is the retail price?" The product is still under consideration for release.
At the end of the event, we took a picture with the female students and the company executive, and the event was finished. The event was so successful that all hard work from last summer paid off. Finally, I would like to take this opportunity to express my deepest gratitude to all the people who cooperated with this event.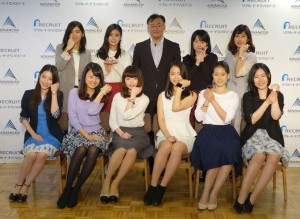 You can take a look at the press release from that day in the video below.