Hi there. This is Izuhara from the Advanced Technology Lab.
Now in our 3rd and final exhibition venue edition, we would like to introduce the largest technology conference in Europe, the "Web Summit 2019," focused around startup events.
First, please take a look at the picture below.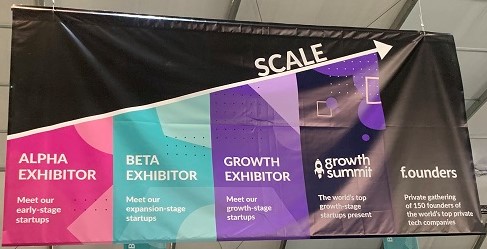 The startups are broken up into different levels depending on what stage of company they are in.
At this "Web Summit," the companies are broken down into 3 stages called ALPHA, BETA, and GROWTH, with a spread of booths for all.
In addition, major companies have their own separate booths, with some booths separated by country. Most of the venue is taken up by these categories.
The composition of this venue is completely different to the world's largest consumer electronics and technology trade fair, the "International Consumer Electronics Show (CES)."
CES can be viewed as divided up by major industries or by country, and anything on the scale of startups are gathered and exhibited at a place called the Eureka Park. They are not classified their stage like they are in the Web Summit and are put together by company or by industry. As CES is primarily thought of as an exhibition space with the intent of commercialization, that kind of classification would not suit it well. In addition, there may be some effect from the fact that an agent needs to be involved in order to secure exhibition space, and that direct negotiations with the CES Office cannot be made.
Now, let's move on to the main topic. The boots at the Web Summit were laid out in a huge variety of categories. The venue was quite large in order to accommodate this, and it was a bit tough to get around it all.
The picture below is a guide map of the entire venue.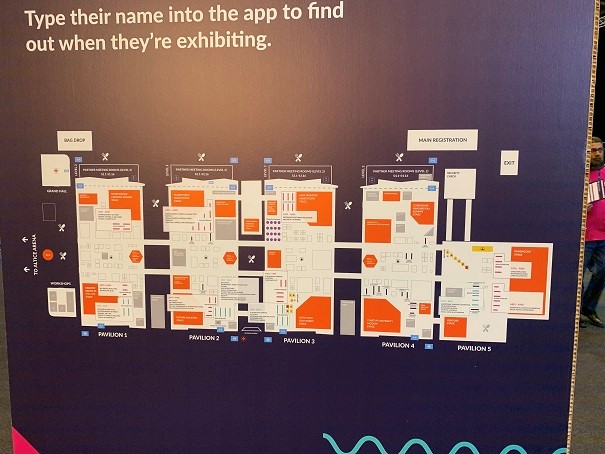 Let's go around to each of the booths.
Booths by major companies
Some may ask themselves, "why would any of the major companies be considered a startup?" – but all of the companies with exhibits in this area are supporting startup ventures in many different ways.
Some special points to mention are that there were some really nice lectures regarding startup companies, and that there were some fashion brands with booths.
Let's take a look at an introduction of the main major company booths.
Microsoft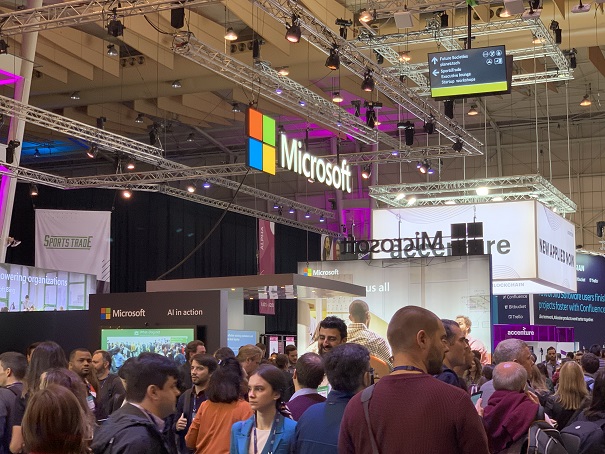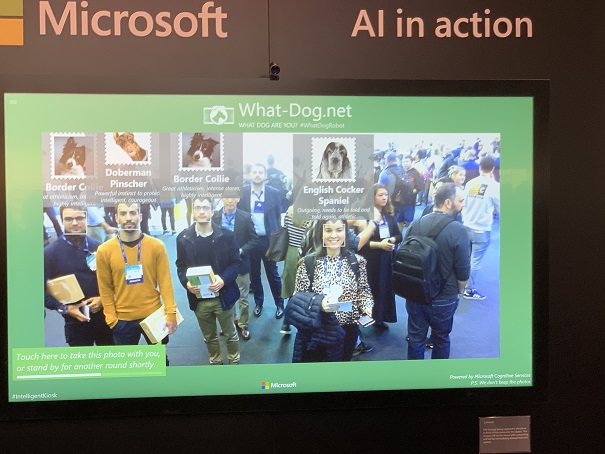 Here, they demonstrated AI image recognition.
The AI recognizes a human face, and determines what type of dog would be the most suitable for that face.
Originally, this technology was used in a service to determine the type of a dog from an uploaded picture, explains their temperament, and introduces similar types of dogs. Finding a type of dog from a human face feels like they're playing around with the tech a little bit.
Google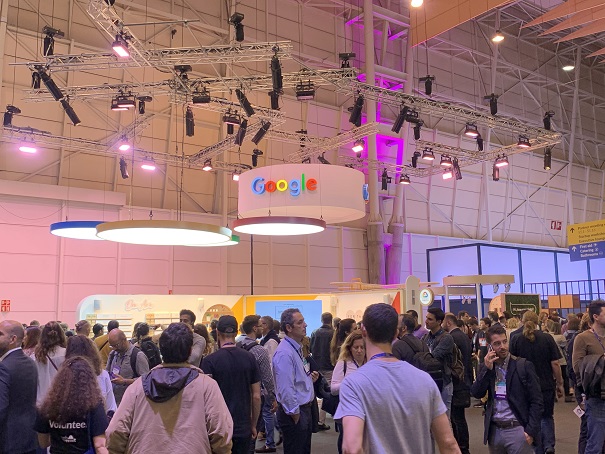 Here, they held various study groups in support of startups.
The entire day is filled to the brim with lectures.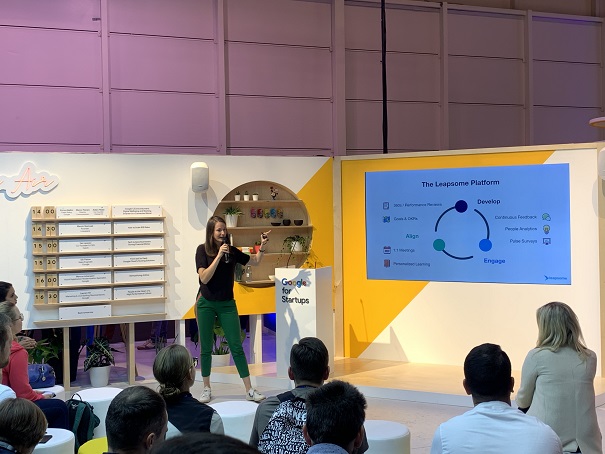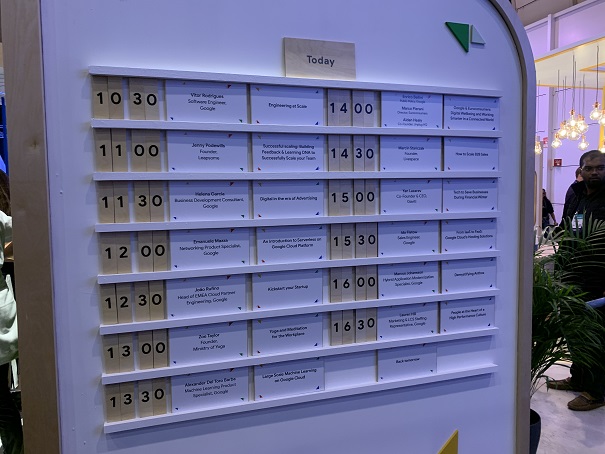 everis (affiliated under NTT Data)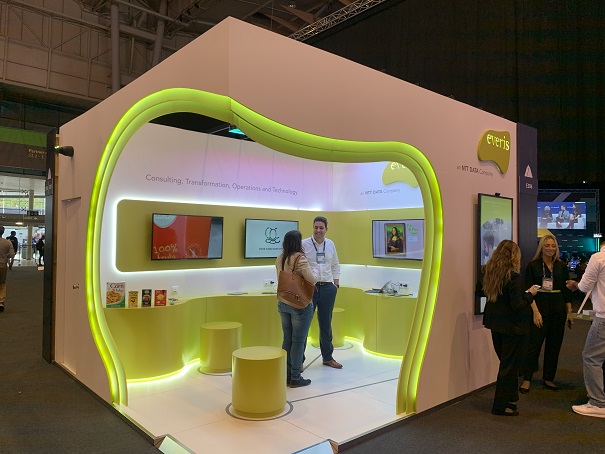 This is the booth for the Spanish consulting company "everis." While everis is an affiliated company under NTT Data, they did not show that they were in the NTT Data group and exhibited with their company name alone. Their booth showed off their wide range of support in consulting.
HUAWEI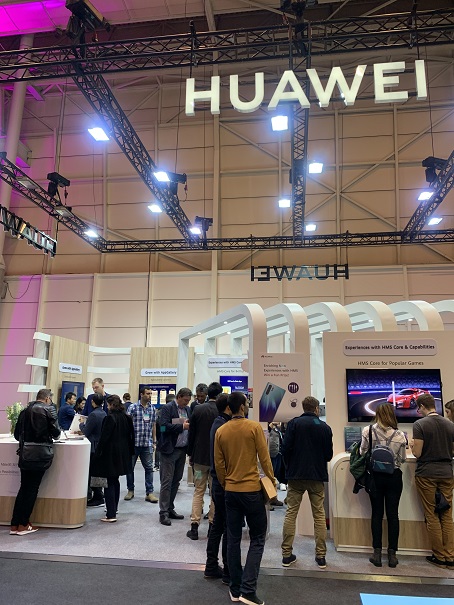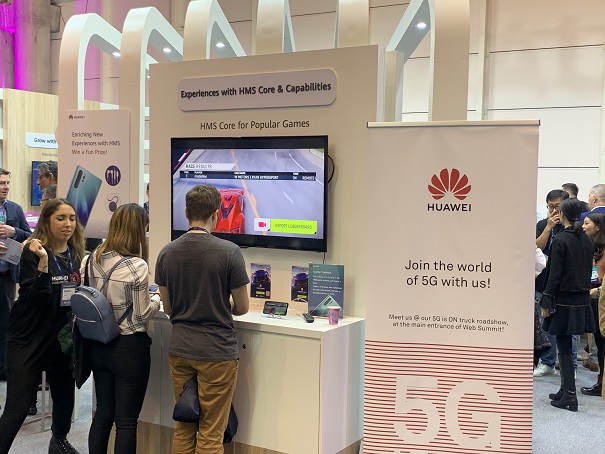 HUAWEI, a company that has somewhat been in the news recently. They did their best to rouse interest with their support of 5G.
ACCENTURE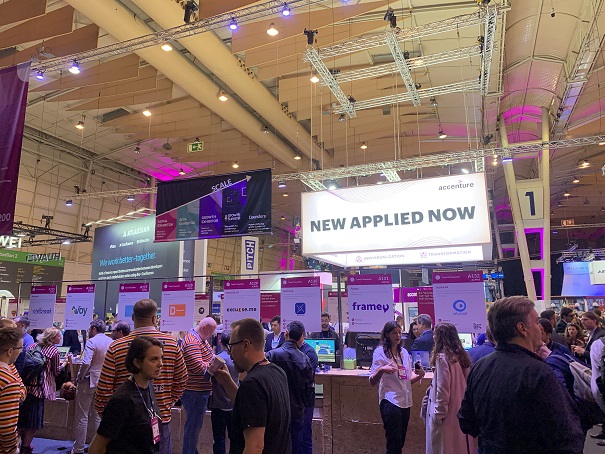 They are supporting the startup companies with their exhibitions by reviewing pitches (presentations for investors) and conducting mentor programs.
PVH (a US apparel company that owns CALVIN KLEIN and TOMMY HILFIGER)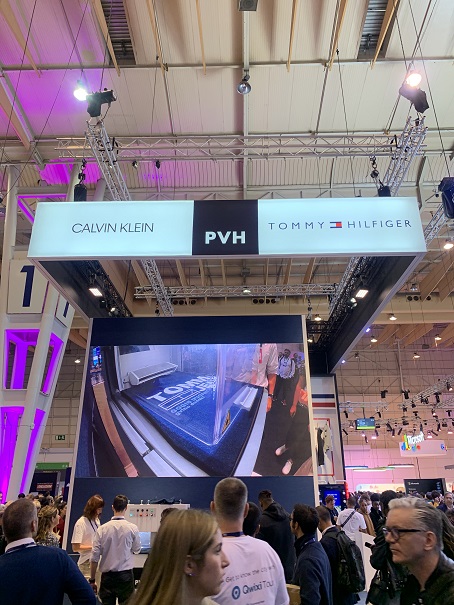 In their booth, they introduced technologies related to 3D design.
CISCO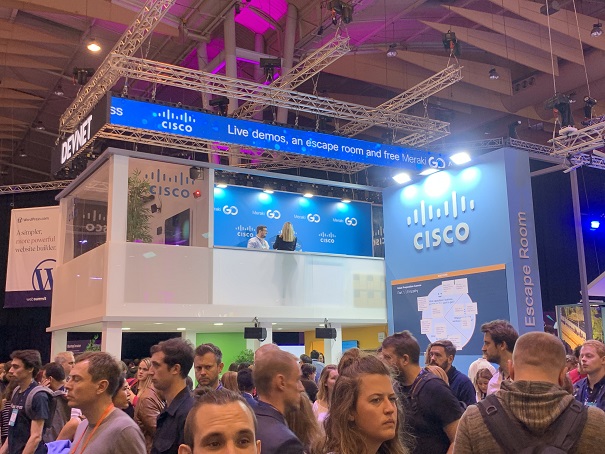 They were discussing things related to networking and infrastructure.
AWS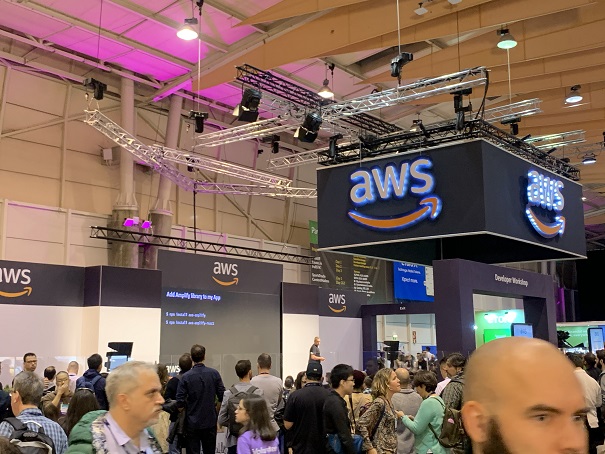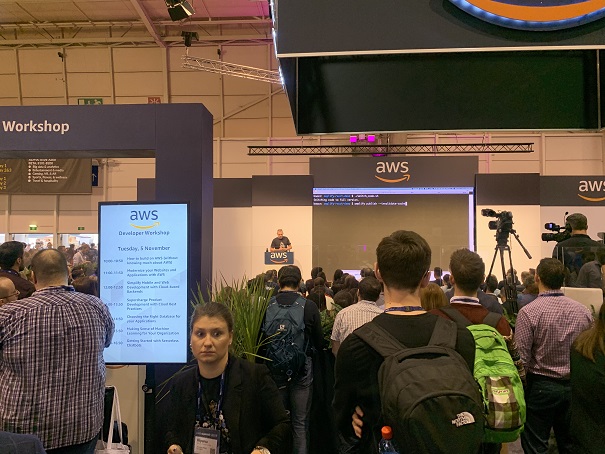 At this booth, they are holding lectures toward startups that are related to AWS. This booth was quite a bit more popular than the others, and was always standing room only.
COCA COLA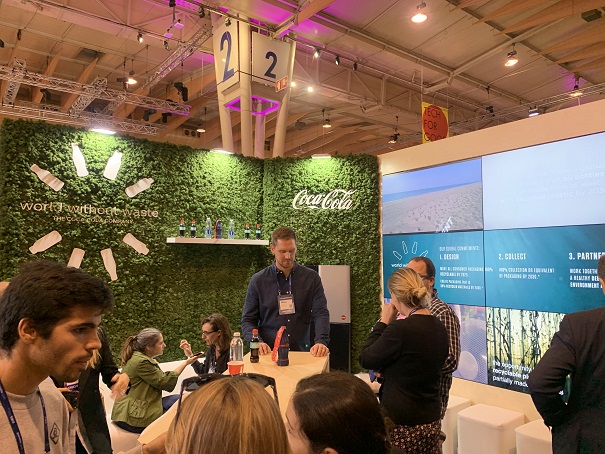 Here, they were advertising an ecosystem of recycling bottled drinks.
PORCHE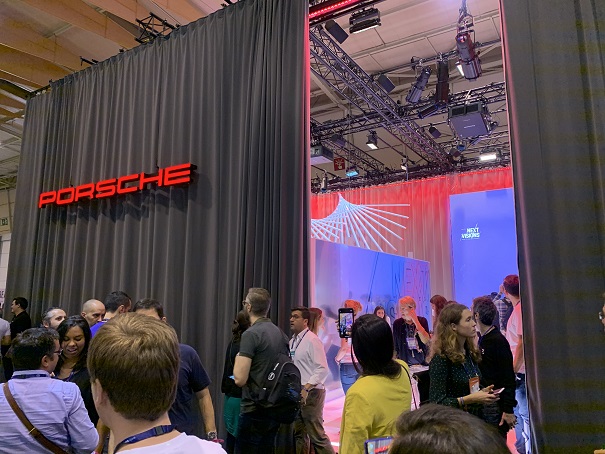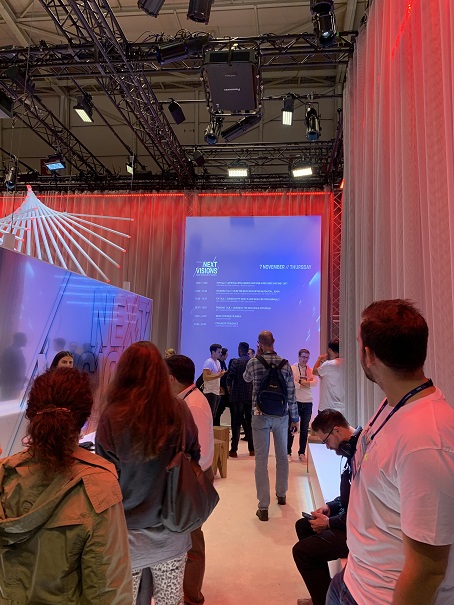 The attendants at Porche invited guests from other companies to hold lectures.
The following are some examples of the lectures given towards different industries.
How does AI influence our dairy life? (ROBORACE)
Burn the maps; reinventing navigation again (HIGH MOBILITY)
What if cars would be programmable? (HIGH MOBILITY)
Looking at the new face of hypercars (RIMAC)
And etc.
booking.com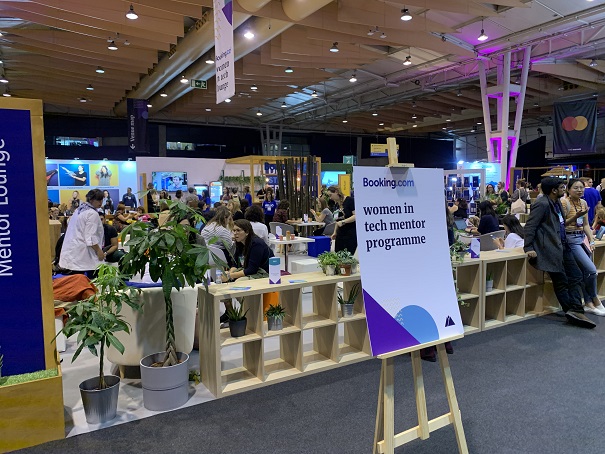 This space was used for women in tech, the same as last year.
Women in tech aims to support the active involvement of women in technological industries, and these events are organized in various countries and at all conferences. The booking.com space becomes a 'Women Only' space, where they support the further advancement and involvement of women in technological industries through sessions and discussions, while providing drinks and places to plug devices in.
Booths by countries
This is a space of governmental organizations or private companies that have setup booths for their country.
Here are some big differences I saw in comparison to CES.
There are many booths from Middle Eastern countries.
There are few booths from Asian countries, such as China, Taiwan, Hong Kong, and Singapore.
Russia is doing their best.
These differences may just be a reflection of the pronounced differences on which directions the US and Europe face, and their relations with topography.
Please take a look at the pictures of all the booths below. I haven't written any comments for these pictures, but would love for you to get the overall feeling from these locations.
Dubai, Qatar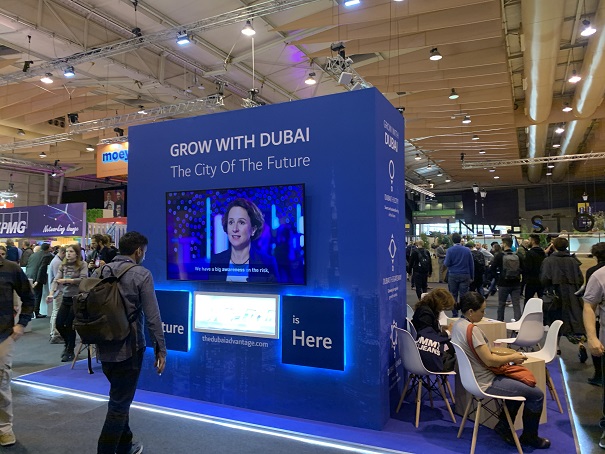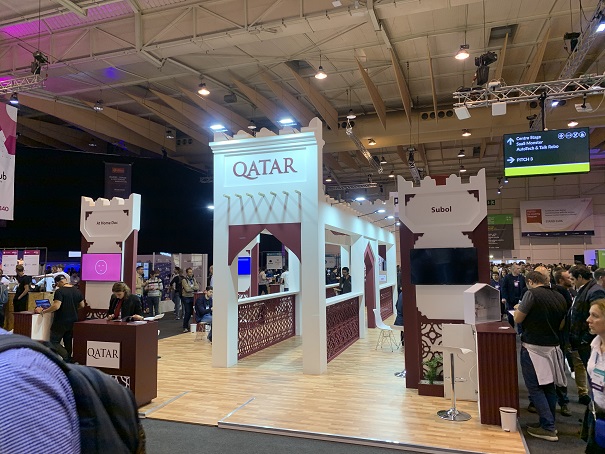 Egypt, Saudi Arabia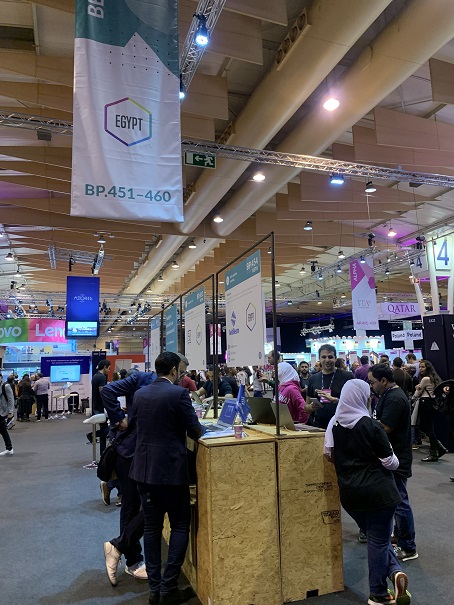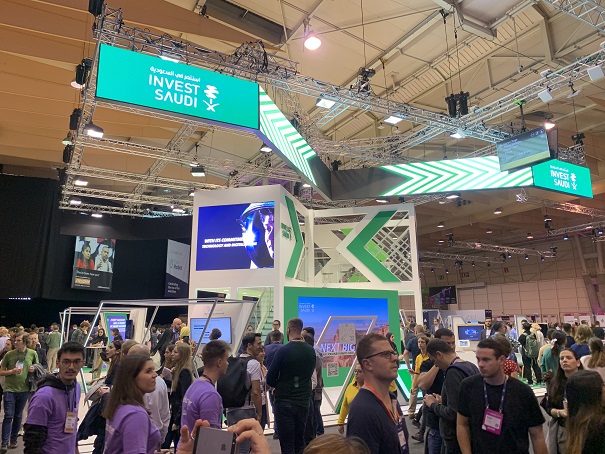 Spain, EU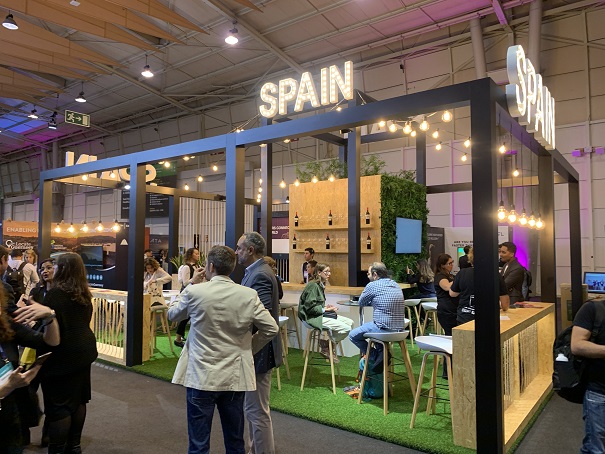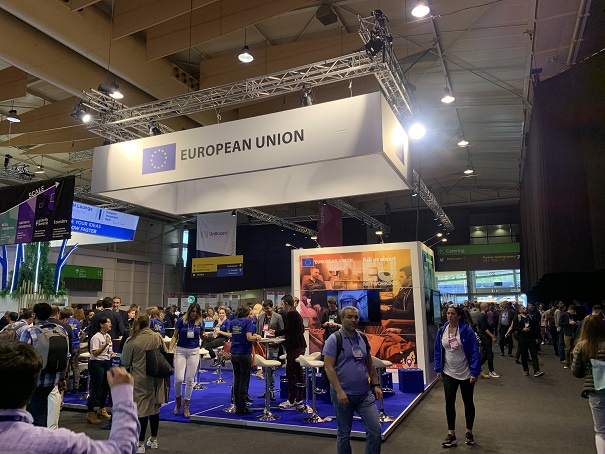 France (and French Tech, as you know), U.K.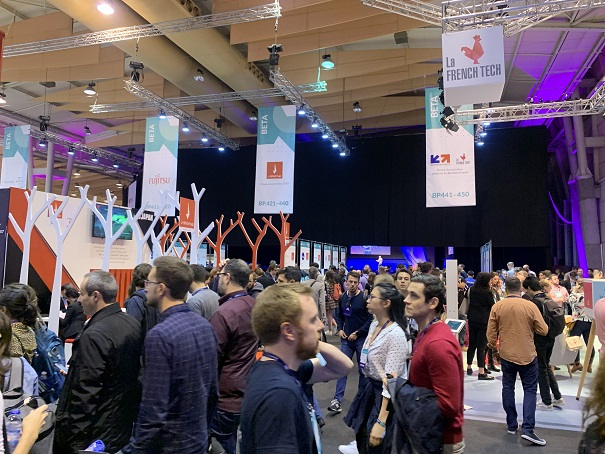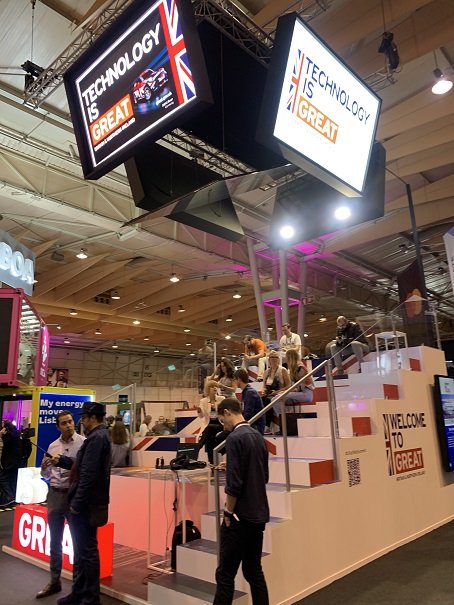 Belgium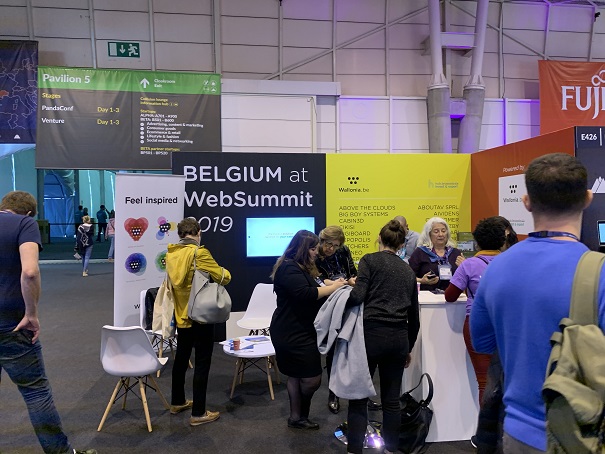 Italy, Poland, Lisbon (Portugal)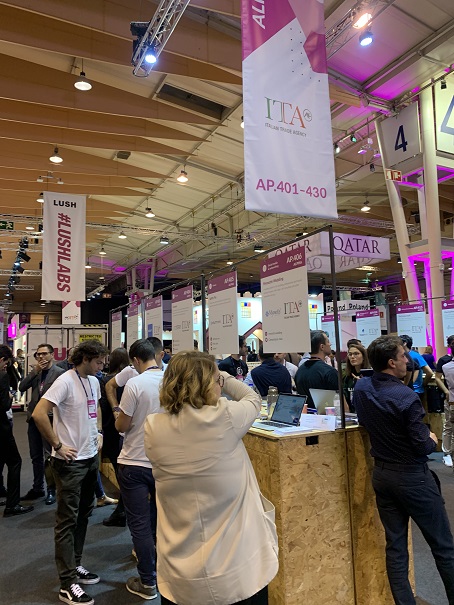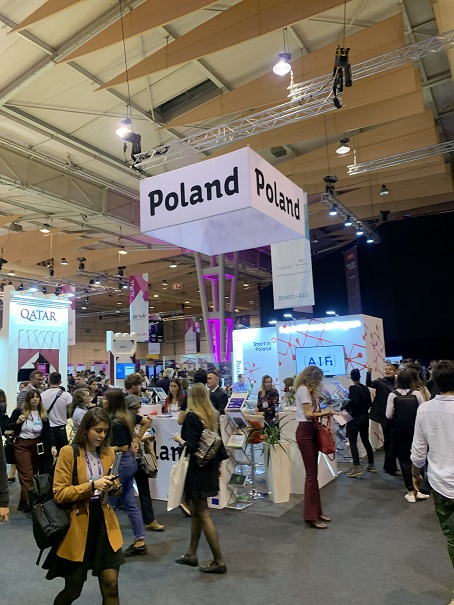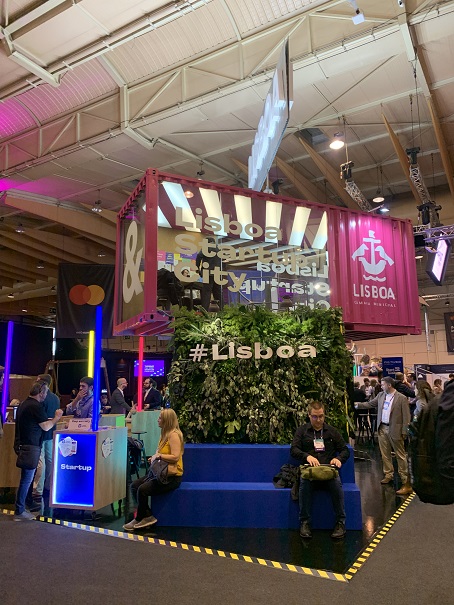 South Korea, Japan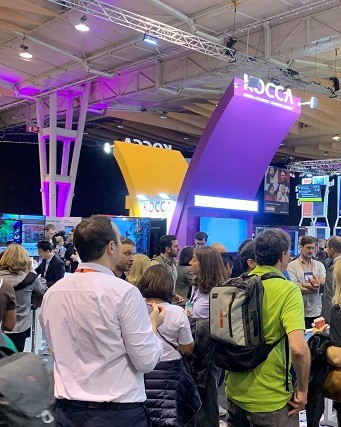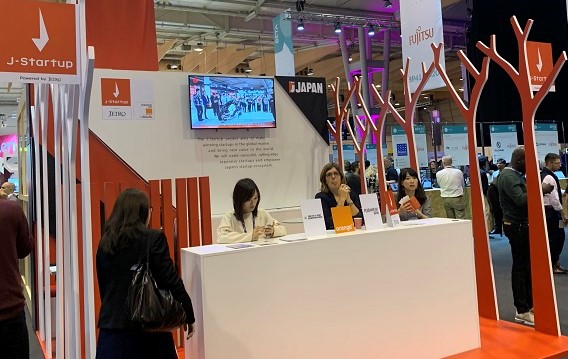 Booths by stages of startup companies
This is what the ALPHA area looks like.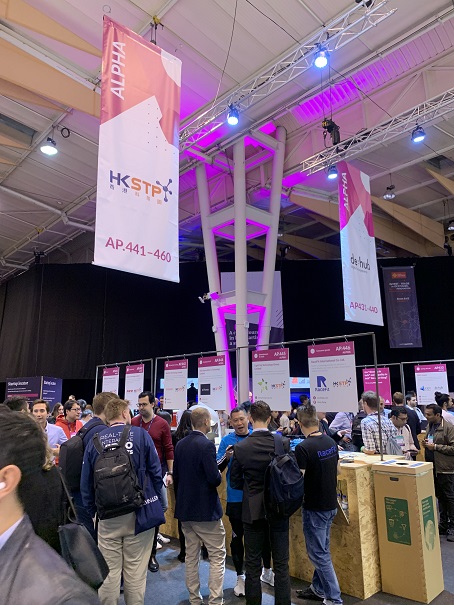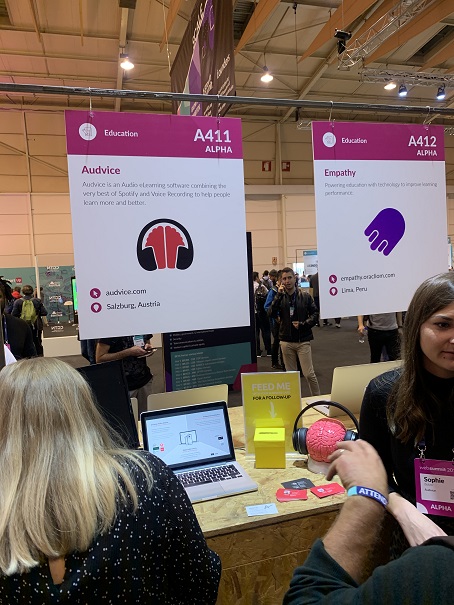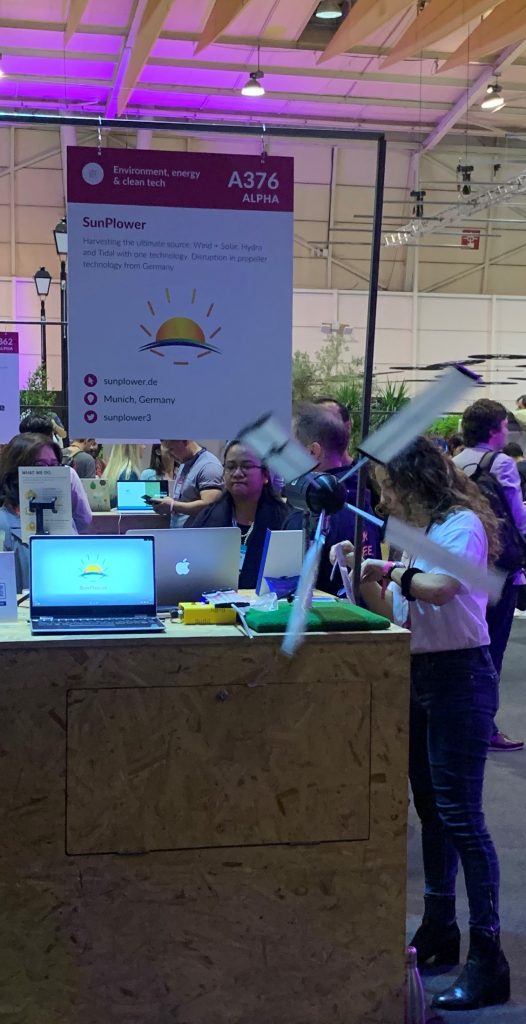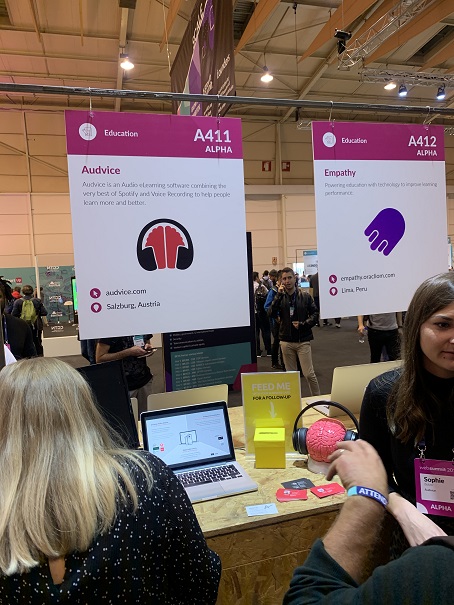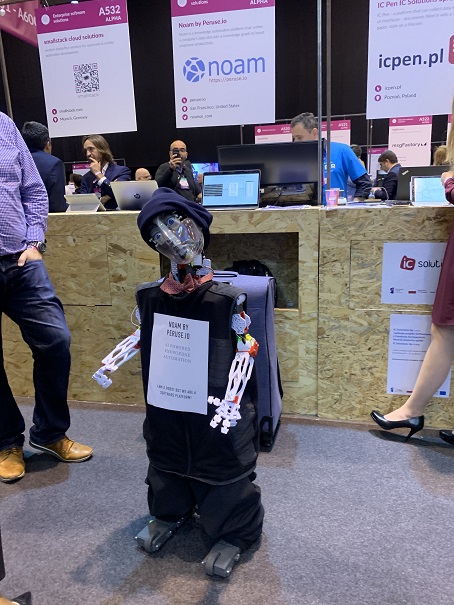 This is what the BETA area looks like.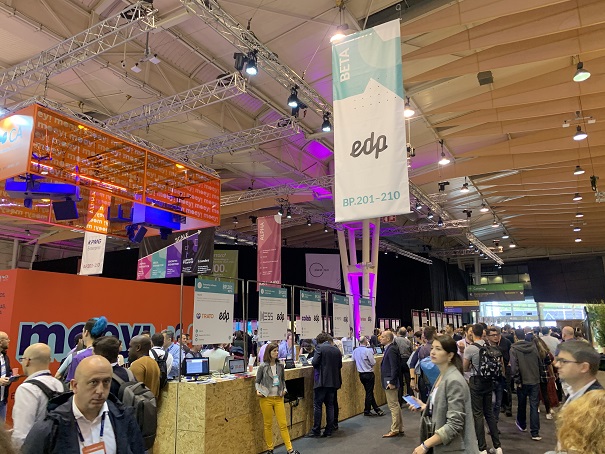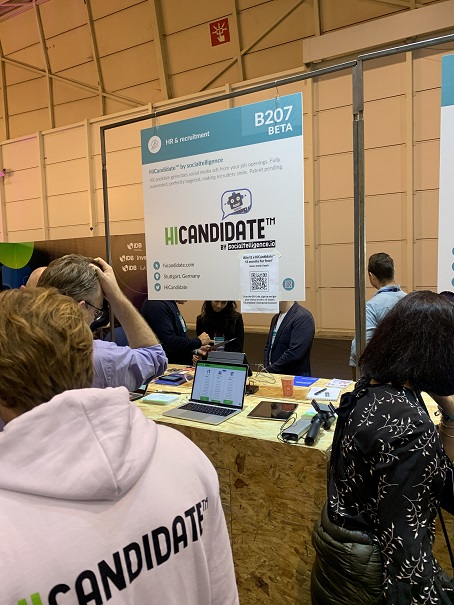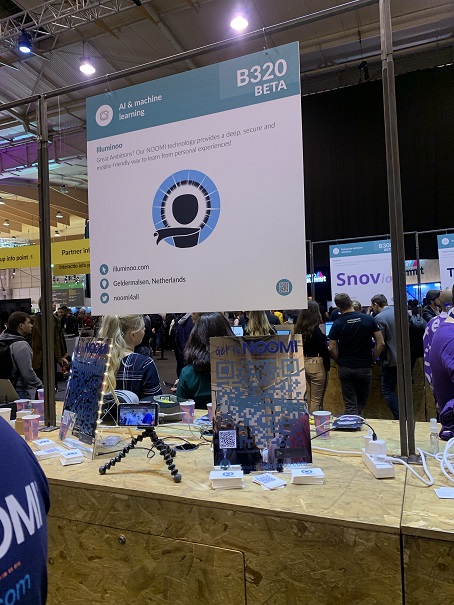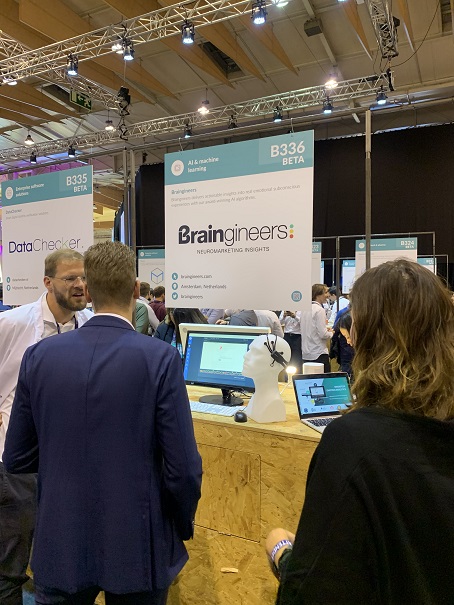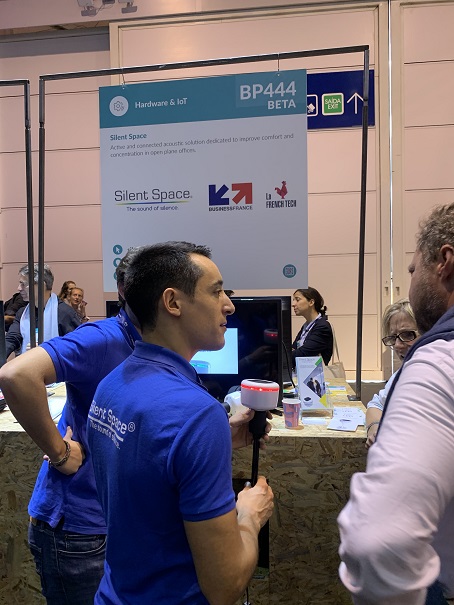 This is what the GROWTH area looks like.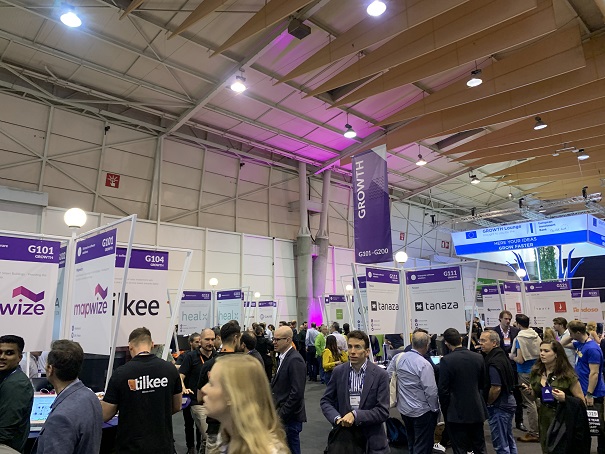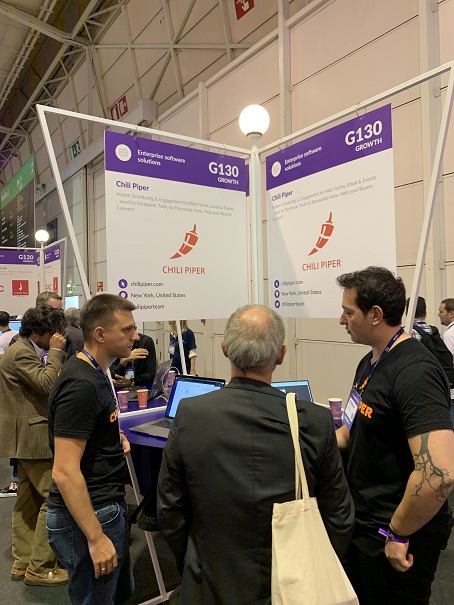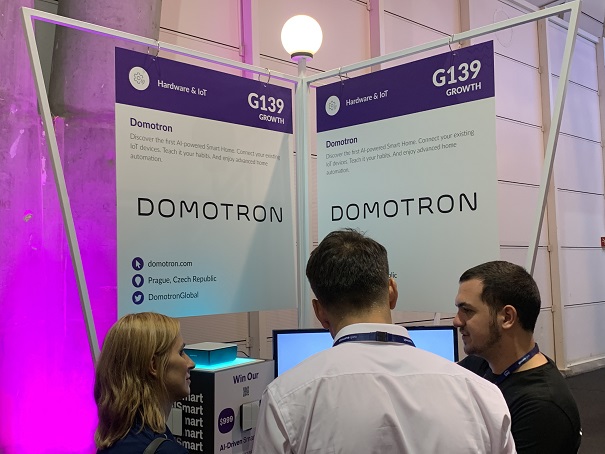 Pitch competition
There were pitch competitions all over the place in the venue.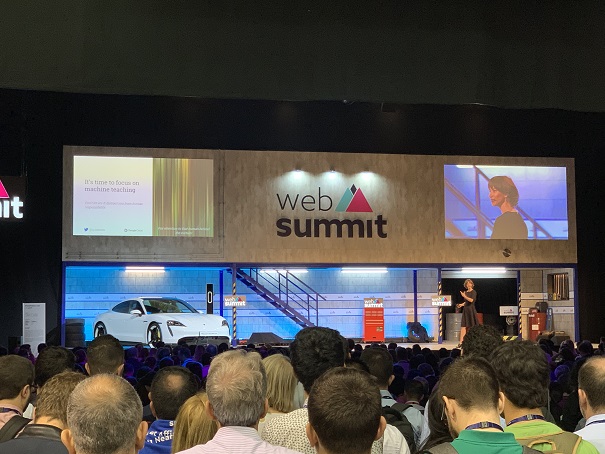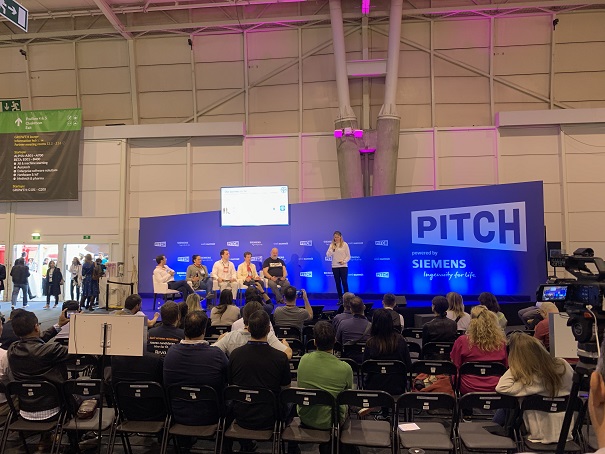 That was a cursory introduction of the exhibition venue, I hope that it was fun for you to see.
Living up to the reputation of being the largest in Europe, there were many many things to see and hear.
While I imagine the consumer electronics and technology trade show "CES" is more well-known in Japan, why not check Web Summit from next year?