Hi, this is a special project team at ATL.
Have you ever thought that you don't have any wearable device which you can keep using, although the various kinds of the wearable devices are available?
You can tell that they do not have the functions which you can keep using for a long time, but we think the look of the external design is also a big issue because the wearable device should be put on every day.
So, at ATL in Recruit Technologies we started a new project about "What is the design of the wearable device which young ladies can use every day?"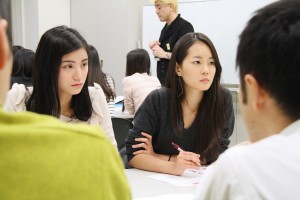 Young ladies know the latest trend and are in the center of our times. With them we will figure out the design like "With these designs, we want to use the wearable devices forever". We will propose a new wearable device with the product designers.
The project's concept is not just as a wearable device but one as a decorative accessory.
"Female college students produced a smart accessory design by themselves!" project
We have launched the development of the original wearable device called Lily in 2013 at Recruit Technologies.
Lily is a device which focuses on communication function triggered by external applications, and it is a non-displayed receipt notification module, which corresponds with the transmissions from applications, and then it "lights up", "vibrates", and "makes sound". This time, the real female college students will design Lily to their liking, and we will make a mock-up which actually works.
More than 10 female students will work together with product designers, and they will produce the 10 patterns of the design themselves.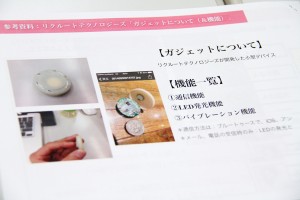 This is not just a drawing sketch, but is a project that we are making a real device that actually works. We have never experienced this kind of project before, and this is the first trial for all female college students and designers team.This project has been launched as a secret project since last summer. The products will come out around the end of March, and we will report their discussion and what the design and products are like under separate report.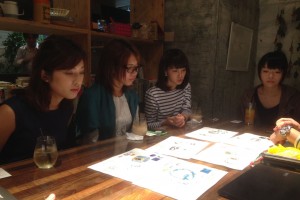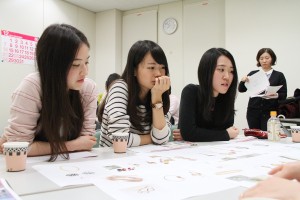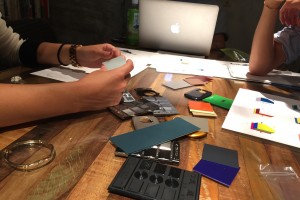 We will have both fine-arts students and science students. The 6 science students will come from "Rikejo" from Kodansha. The details of the project can be seen at "New Gadgets Design Project" by Kodansha, so please take a look!
http://www.rikejo.jp/stc/future-gadget-project/